EDMOND—Signing up for an account at theTrumpet.com gives you the ability to manage your subscriptions to the Philadelphia Trumpet magazine, view the status of literature orders, update your contact information and more. If you are a Philadelphia Church of God member, it can also give you access to manage your Royal Vision magazine subscription and your Friday Philadelphian weekly e-mail subscription, as well as access to special announcements, recordings and other member content at pcg.church. The following simple steps will help you (or someone you are helping) easily sign up and, if applicable, verify your membership.

Step 1 Open the program you use to access the Internet. (Typically Chrome, Safari or Firefox.)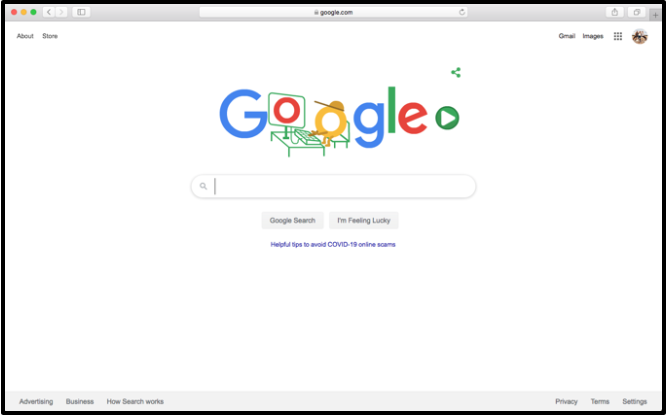 Step 2 Type theTrumpet.com into the address bar. Press "Enter."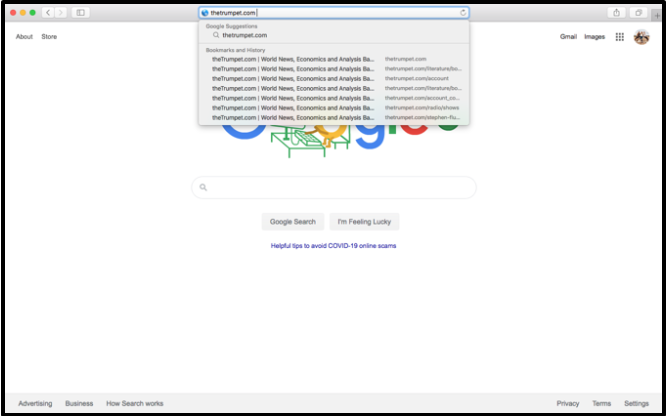 Step 3 At the top right of theTrumpet.com home page, click "Sign In."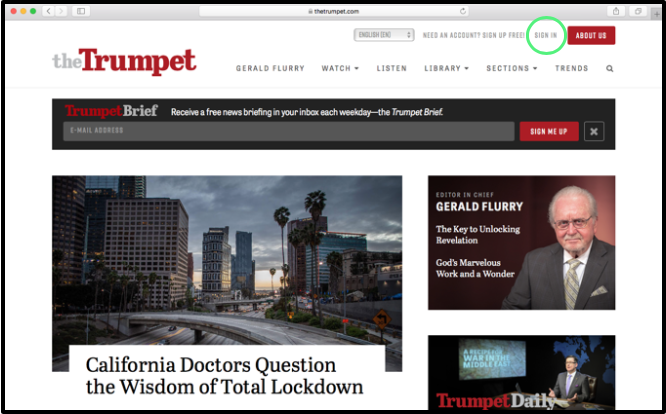 Step 4 Click on the "Click here to sign up" link.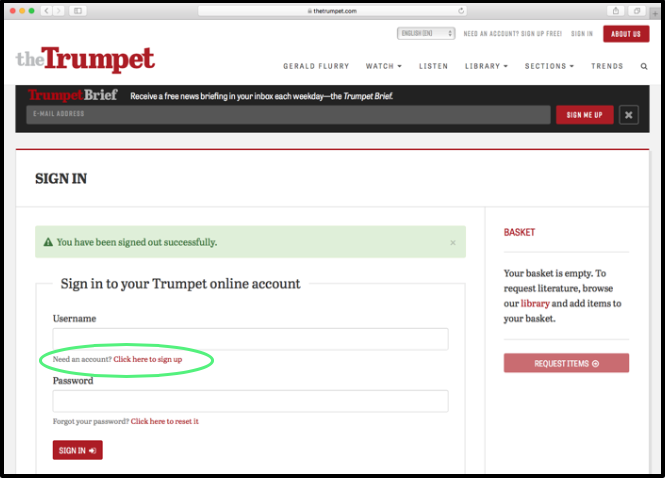 Step 5 Complete each field, then click "Sign Up."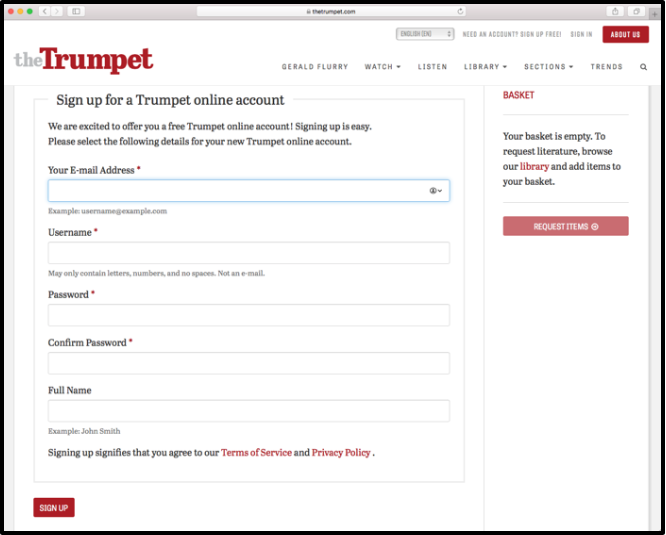 Step 6 You will see this message to check your e-mail. Access your e-mail program. (Your e-mail program might be a website like Gmail.com, Outlook.com or Yahoo.com, or it might be a program that is program like Mail or Outlook that is separate from your Internet program.)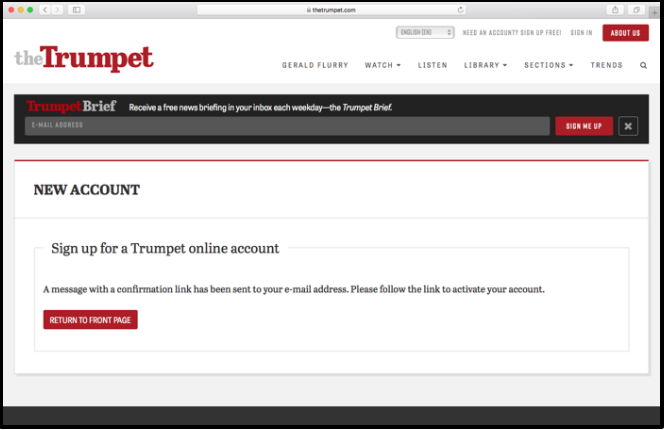 Step 7 In your e-mail program, find the message from theTrumpet.com. If it is not in your inbox, check your spam folder and junk folder. Open the message and click the link inside to activate your Trumpet account.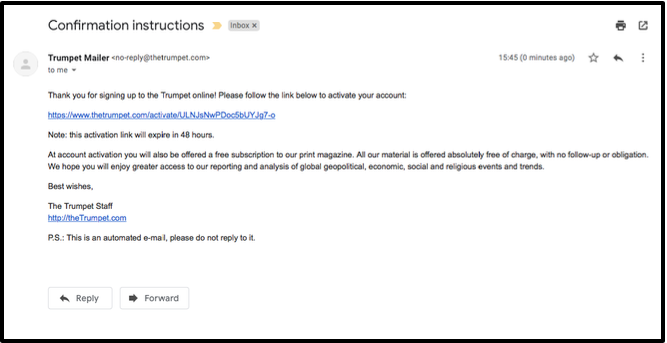 Step 8 Clicking the link in your e-mail will open the following page on theTrumpet.com. Click "Return to Front Page."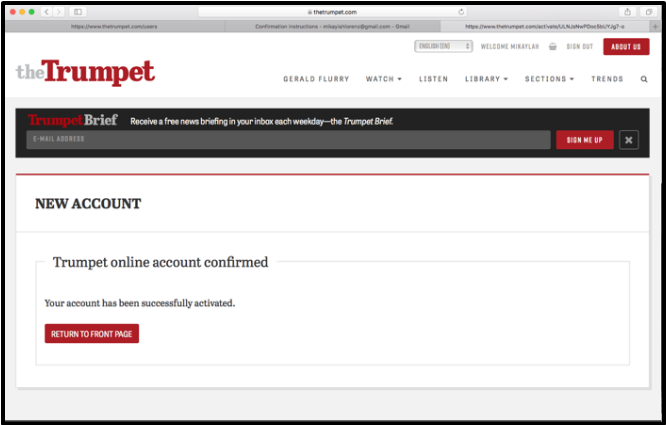 Step 9 On the front page, go to the top right and click on your name.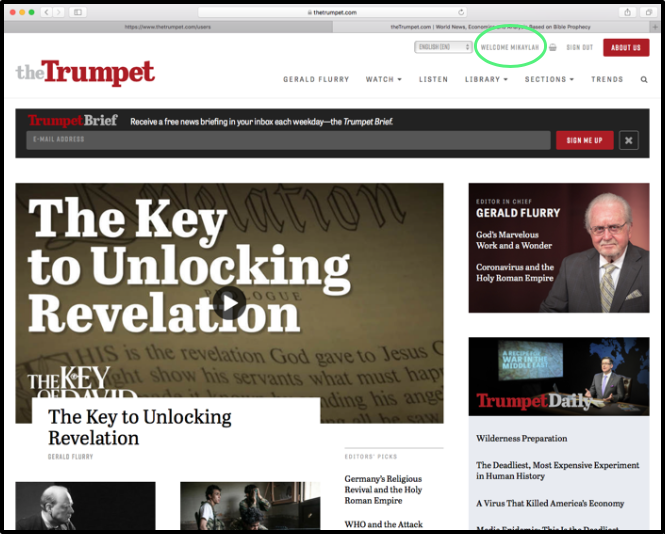 Step 10 Here you can manage your subscription, contact information and other details with a standard account. If you attend PCG services, you can verify your account for access to member content. To verify that you are an attending member, click "Enter Account Code."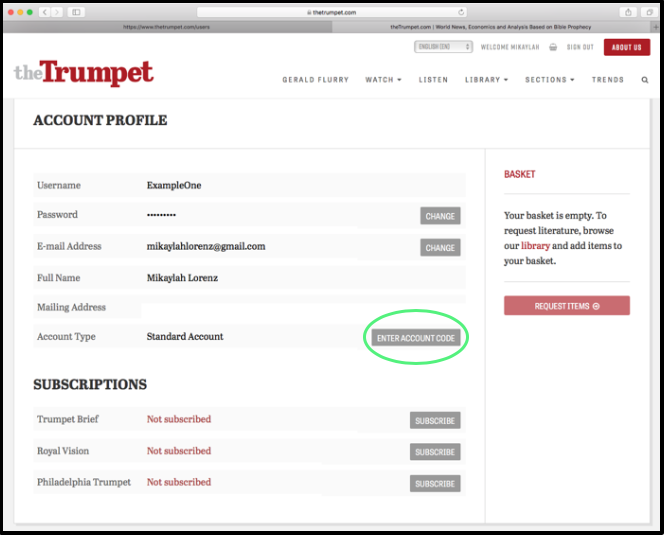 Step 11 On the mailing label of your Philadelphia Trumpet or from another mailing that you receive from the Church, locate your nine-digit account code. Enter it and click "Submit." If you cannot find your code, we can help: E-mail us at news@pcog.org.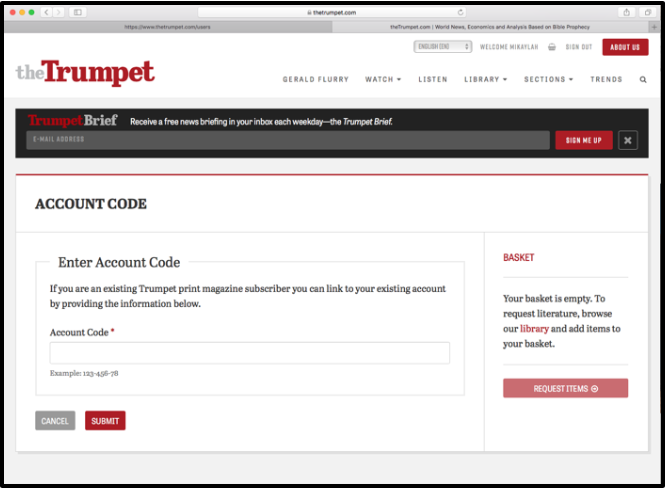 Step 12 You will see a green banner notifying you that your account has been verified. You now have access to members-only content on theTrumpet.com and on pcg.church.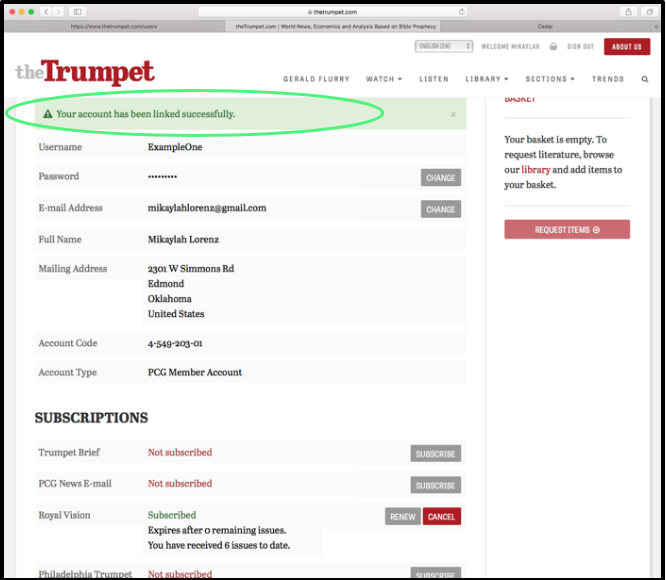 If you need to change your e-mail address or subscription preferences in the future, visit theTrumpet.com, click "Sign In," and click your name at the top right to access your account page. For member-only content on pcg.church, login using the same username and password you use on theTrumpet.com. (For the pcg.church login tutorial, click here.)