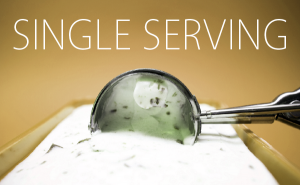 One dream. One request. The grandeur and magnificence of King Solomon's reign began this way. 1 Kings 3:5-12 describe this interaction between the king and God, where God said: "Ask what I shall give thee."

We might assume we know how Solomon replied and oversimplify it. He asked for wisdom, right? Notice the wording in verse 9: "Give therefore thy servant an understanding heart to judge thy people, that I may discern between good and bad: for who is able to judge this thy so great a people?"
Verse 10 says "the speech pleased the Lord." God rephrased his request in verse 11: Solomon had asked for "understanding to discern judgment." And the granting of this request in verse 12 says: "I have given thee a wise and an understanding heart …."
God granted supernatural understanding that had to do with the heart. This, among other things, is the seat of human emotions. God-given wisdom is more than just "head knowledge." Part of it is understanding people. It is learning how to interact with others. It includes understanding others better—knowing where they're coming from.
Human nature, conversely, is obsessed with the self. The same Solomon wrote, "A fool hath no delight in understanding, but that his heart may discover itself" (Proverbs 18:2).
Like Solomon, we ought to make it our life's pursuit to have an understanding heart. Solomon asked for this so he could rule better. Soon, God will have us step into positions of great power, using authority in teaching and parenting. A teacher and parent are most effective when they truly understand the needs and perspectives of their students and children. Consider all the teaching opportunities you have in this life, where this is immediately applicable.
But this goes beyond teaching or being in authority. We all need a more understanding heart in our day-to-day interactions with fellow human beings, especially those in the Family of God. We must be letting God create this understanding heart in each of us.
Understanding Human Nature
Dale Carnegie's classic How to Win Friends and Influence People starts unforgettably in the account of "Two Gun" Crowley, who wrote a letter just before police apprehended him, saying he would never hurt a soul. But he was being pursued because he repeatedly shot a police officer who approached his car and simply asked for his license.
Carnegie then quoted another man as saying: "I have spent the best years of my life giving people the lighter pleasures, helping them have a good time, and all I get is abuse, the existence of a hunted man." Who said that? Al Capone!
The warden of New York's Sing Sing prison said: "Few of the criminals in Sing Sing regard themselves as bad men. … They can tell you why they had to crack a safe or be quick on the trigger finger. Most of them attempt by a form of reasoning, fallacious or logical, to justify their antisocial acts even to themselves, consequently stoutly maintaining that they should have never been imprisoned at all."
Carnegie then asked this incisive question: "If Al Capone, 'Two Gun' Crowley, Dutch Schultz, the desperate men behind prison walls don't blame themselves for anything—what about the people with whom you and I come in contact?"
Solomon wrote, "Reprove not a scorner" (Proverbs 9:8). Why? Because he won't listen, or he won't believe you. And this is an unhelpful trait we all have in our nature. The hardest thing we can do is admit error. Carnegie said to conduct all your human interactions with this understanding! It will shape the way you talk to people, sell them products, teach them, or motivate them to change their behavior.
Of course, Carnegie was looking at it selfishly (the title of his book reveals a get-way approach), and he was talking about interacting with carnal human beings, devoid of the Holy Spirit's influence. Some of these principles would apply to anyone though—even converted people. Whether someone is carnal or spiritual, the applicable principle is: Strive to see things from other people's perspectives. That is a godly principle. That is part of an "understanding heart."
Carnegie wrote: "If out of reading this book you get just one thing: an increased tendency to think always in terms of the other person's point of view, and see things from his angle—if you get that one thing out of this book, it may easily prove to be one of the milestones of your career."
He talked about a salesman who is tired, discouraged and underpaid. "Why? Because they are always thinking only of what they want. They don't realize that neither you nor I want to buy anything. If we did, we would go out and buy it. But both of us are eternally interested in solving our problems. And if a salesman can show us how his services or his merchandise will help us solve our problems, he won't need to sell us. … Yet many men spend a lifetime in selling without seeing things from the customer's angle."
This truth can help us succeed not just in sales, but in all of our interactions with others.
Understanding Family
These principles are especially important with families—physical and spiritual. Speaking of marriage, the Apostle Peter admonishes husbands: "… dwell with [your mate] according to knowledge, giving honour unto the wife, as unto the weaker vessel, and as being heirs together of the grace of life …" (1 Peter 3:7).

Husbands are commanded to understand their wives and what makes them tick. This involves some outward thinking! How a husband shows his wife honor is by understanding her, listening to her, knowing her physical and even emotional limitations. He needs to know when she's spent and what he can do about it. Even singles can apply this principle in their interactions with the opposite sex.
In verse 8, the apostle expands the discussion beyond marriage to include our relationships within the Church: "Finally, be ye all of one mind, having compassion one of another, love as brethren, be pitiful, be courteous."
Understanding Empathy
The word for pitiful means tenderhearted, and the word for compassion in the original Greek is sympathes. That's where we get our word sympathy—though its definition is more like our English word empathy. The way I would describe the difference between sympathy and empathy is: sympathy is feeling for someone (I understand that you feel a certain way about something, even though I've never experienced that), and empathy is feeling with someone (I feel what you feel because the same thing has happened to me).
In God's Family, we don't do this to "win" their friendship or influence them. We strive to feel what they feel, or at least to understand what their feelings are, in an effort to express God's love—even the lesser brotherly love. The Apostle Paul wrote about this: "Be kindly affectioned one to another with brotherly love; in honour preferring one another" (Romans 12:10).
Human relations in God's Church should be unusually strong. Christ said this would be an identifying attribute of His disciples (John 13:35). We could say this should be especially evident in a church with "Philadelphia" (meaning brotherly love) in its name.
Romans 12 continues: "Rejoice with them that do rejoice, and weep with them that weep" (verse 15). The New Testament is filled with admonitions like this, that we understand our fellow brethren. That we sympathize, even empathize, with them.
"Put on therefore, as the elect of God, holy and beloved, bowels of mercies, kindness, humbleness of mind, meekness, longsuffering; Forbearing one another, and forgiving one another, if any man have a quarrel against any: even as Christ forgave you, so also do ye" (Colossians 3:12-13). The phrase bowels of mercies means that we identify with them—to feel what they are feeling. That's hard work!
Living this way doesn't mean we will all be the best of friends, or that we will share our deepest thoughts and dreams with everyone. There isn't time for that, nor is it always appropriate. As the Apostle Paul said in that passage, we are often "forbearing" one another with "longsuffering." But what that shows is that, at the very least, we must strive to understand one another.

Understanding Love
This, of course, takes more than just a brotherly love. God's love, denoted by the Greek word agape, is defined in detail in 1 Corinthians 13.

Verse 4 says it "suffers long," Paul writes. That means it is patient and tolerant. Humanly we can so easily get impatient with a perceived lack of growth or understanding in someone else. This verse also says this love "is kind," which implies compassion.
"Beareth all things, believeth all things, hopeth all things, endureth all things" (verse 7). Though this kind of love does not become party to evil, it is eager to hear the best about people.
Hebrews 10:24 is profound: "And let us consider one another to provoke unto love and to good works." The phrase "consider one another" literally means to understand one another. That is a necessary prerequisite before you can successfully provoke someone to love and to good works. If we don't understand where another is coming from, we may not actually be "provoking" them to any kind of love or good works. Provoke them to agape love by extending that same love! This verse says, that involves understanding them.
Understanding Christ
Paul describes how Christ set the example in this. Christ went to great lengths to understand the members of His Family. "For we have not an high priest which cannot be touched with the feeling [Greek sympatheo] of our infirmities; but was in all points tempted like as we are, yet without sin" (Hebrews 4:15).

Though this is about our resurrected High Priest, even when in the flesh on Earth, Jesus set an exceptional example of empathy. About a dozen passages show that His motivation for an action He took was that He was moved with compassion. He acted on His empathy.
This verse in Hebrews says our High Priest can identify with your emotions. Though He was without sin, He is our Advocate when we sin (1 John 2:1-2). He is not using that understanding to compromise or excuse us, but to help the Father understand us better and to help us out of sin!
Paul continues by discussing how physical ministers are "compassed with infirmity" so they "can have compassion on the ignorant" (Hebrews 5:2).
Later in this passage, he returns to writing about Christ: "Though he were a Son, yet learned he obedience by the things which he suffered; And being made perfect, he became the author of eternal salvation unto all them that obey him" (verses 8-9). Think about everything Jesus learned in the flesh. He never sinned but He "learned" obedience—through His experience He came to understand it even better!
Again, that is so He can intercede as our Advocate.
Understanding Peace
If we were to apply this Christ-like understanding in our human interactions, there would be peace in our lives and our relationships. In addition to the teaching and parenting we will do in the World Tomorrow, consider our job in being peacemakers.

This requires that "understanding heart." In fact, one attribute of godly wisdom is that it is "peaceable" (James 3:17). In the World Tomorrow, when God's government is ruling (Isaiah 9:6-7—a government that brings peace), this administration will be filled with spirit beings whose wisdom exceeds Solomon's. We will have understanding hearts to provoke those we govern to love and good works.
Paul wrote that, prior to our conversion, we were "children of wrath" because we drifted with Satan's broadcasts (Ephesians 2:2-3). And, under that influence, we operated according to "the lusts of our flesh, fulfilling the desires of the flesh and of the mind …." Without God, we are bent on fulfilling our own selfish desires, and that brings wrath—that brings war.
In high school, I was part of a mediation program intended to reduce student fighting. Usually we were dealing with students after fights broke out. But to prevent any further violence, the two offending parties would meet with a student mediator to help them sort out any misunderstandings and to prevent any further violence. The biggest technique I remember using was role reversal. Basically, all I had to do was ask: What would you think, or how would you respond, if you were in his shoes and he made that remark to you? As simple as that was, I was always astounded at how many mental light bulbs I saw switch on.
Consider how we will lovingly correct and persuade as teachers in the World Tomorrow. Think of how we'll try to get others to consider a non-selfish perspective.We can do this ourselves even today.
Understanding Ministers
This principle of understanding others—their points of view—serves single life, married life, family life, employment. It prepares us for the Kingdom of God, where we will be in the role of "ministers."
The Apostle Paul was an exemplary minister in this regard. Consider his effort to be "all things to all men" (1 Corinthians 9:19-22). He said he took that approach "that I might gain the more … that I might by all means save some." He didn't preach the gospel by saying, Well, I've got the truth, and they'll either accept it or they won't. He wanted to understand their point of view so that God's message could break through in the most effectual way.
To state it Carnegie's way: Paul wanted to see things from the "customer's angle"—not to get from them, or even to win friends for himself, but so they could gain. This went beyond understanding God's people, but knowing where all people are coming from. We must strive to do the same because these people are about to enter our classrooms!
Mr. Armstrong used a similar approach in his writings that went to the world. He got people to agree with him early in his articles, at least to agree that he was asking questions they may have wondered about. He truly was successful in provoking a great many to love and good works.
Consider how you react when you see someone doing something incorrectly. It is easy to start criticizing, but what about trying to discern where their thinking is off? This is how a good teacher would approach it.
Carnegie said that criticizing people just causes them to start justifying themselves: "Remember that the other man may be totally wrong. But he doesn't think so. … There is a reason why the other man thinks and acts as he does. Ferret out that hidden reason—and you have the key to his actions, perhaps to his personality. Try honestly to put yourself in his place."
That technique can be applied and be a lifesaver in dating, family, sibling relationships, at the job or in congregations—anywhere!
Even in the ministry, if we see someone caught up in wrong thinking or acting, rarely would we immediately start firing out accusations and rulings. Generally we start by questioning and listening. How do the parties involved describe the situation? Where are they coming from? Why did they do this? How did this "make sense" to them? Because, to correct it, we have to know where the breakdown was in their thinking—and then we can better discern the best way to explain the next steps to them.
This is not unlike the way the Prophet Nathan confronted David about his sin with Bathsheba. God inspired Nathan to come at it from an angle that would really "click" with David (2 Samuel 12:1-13).
This is even how the all-knowing Creator God approached the sin of our first parents in the Garden of Eden. Genesis 3:9 states: "And the Lord God called unto Adam, and said unto him, …" That's it! I saw the whole thing! You're cut off! No, that's not what God said. Rather: "Where are you?"
See how God then used Adam's answers to address the situation. First off, Adam's answer revealed a newfound sense of shame regarding his nakedness and how he tried to blame God for creating a woman for him! God then questioned Eve, who pointed to the serpent. (God did not question the serpent though.) He then started judging and sentencing.
The point is, even God—knowing the heart already—was asking questions, working with their answers, getting them to verbalize their intents. (This was not so He could understand them, because He already did, but so they would understand the judgments.)
Understanding Listening
Having an "understanding heart" requires being a good listener. In fact, when Solomon asked for an "understanding heart," the original Hebrew for understanding actually means hearing or listening. An understanding heart is a listening heart.
After this amazing dream and God-granted request, Solomon was immediately confronted with a daunting dispute: two women who each claimed that the survivor of two infants was hers and not the other's. Notice in the account in 1 Kings 3:16-28 how little Solomon talks.
In verse 23 Solomon starts talking by quoting each of the women, repeating their words. This is an important technique of listening and counseling. What he said himself was rather brief. Pastor General Gerald Flurry has told the ministry that about half of a counseling should be the ministry listening.
Understanding people requires good listening skills. Human nature says: You need to see it the way I see it. An understanding, listening heart asks: How can I better see it the way you're seeing it?
"He that is void of wisdom despiseth his neighbour: but a man of understanding holdeth his peace" (Proverbs 11:12). Though only the latter half of this proverb appears to be about listening, the first half is too. It's easy to despise someone before listening to him.
James 1:19 admonishes us to be swift to hear and slow to speak. This is connected to being slow to wrath. The Prophet Isaiah said that listening is an attribute of being educated (Isaiah 50:4). It is also an attribute of good leadership.
In Servant Leadership, Robert K. Greenleaf wrote, "Only a true natural servant automatically responds to any problem by listening first. … True listening builds strength in other people."
Understanding What Attracts
God gave Solomon "largeness of heart" (1 Kings 4:29). This "excelled the wisdom" of anything the world had ever seen (verse 30).
The rest of 1 Kings 4 shows the exploits that followed this kind of wisdom. Notice this one: "And there came of all people to hear the wisdom of Solomon, from all kings of the earth, which had heard his wisdom" (verse 34).
This kind of wisdom—this large, broad, understanding heart—draws people in. People are attracted to this kind of understanding!
Yes, in the future we will attract many people to learn God's way of love and peace. But let's apply these principles today in our personal, familial and congregational relations, so God can perfect in us today this broad, listening, understanding heart.