EDMOND—A number of PCG members are switching from smartphones to non-smartphones, including a phone from Troomi. (Phones are available for free to PCG members with the code BILLFREEA12.) Some have found the maps feature to work well, some have found it not to work, and Troomi has said that it is experiencing issues. Below are a few tips that seem to have helped some members fix the issue with Google Maps on the Troomi phone.
Step 1
Go to Troomi.com on your computer and click Parent Portal. Go to Settings, then App Settings, and toggle Ability to Access Apps on.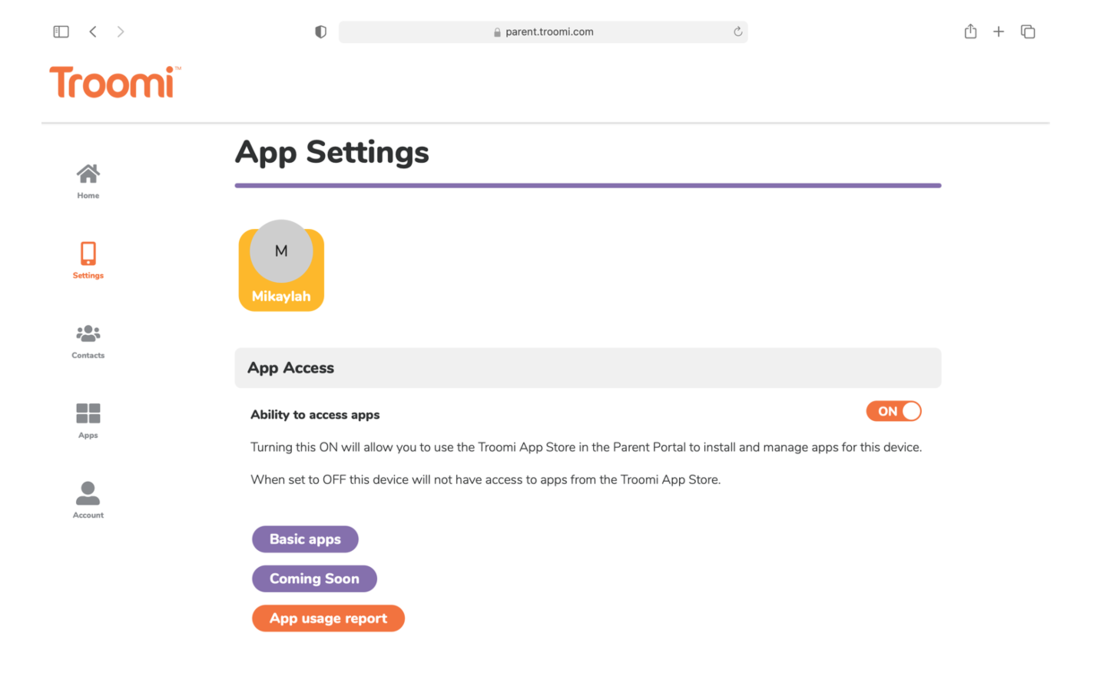 When you click on the purple Basic Apps button, you should see the basic apps, including Google Maps. You should see a small check mark beside the Google Maps app.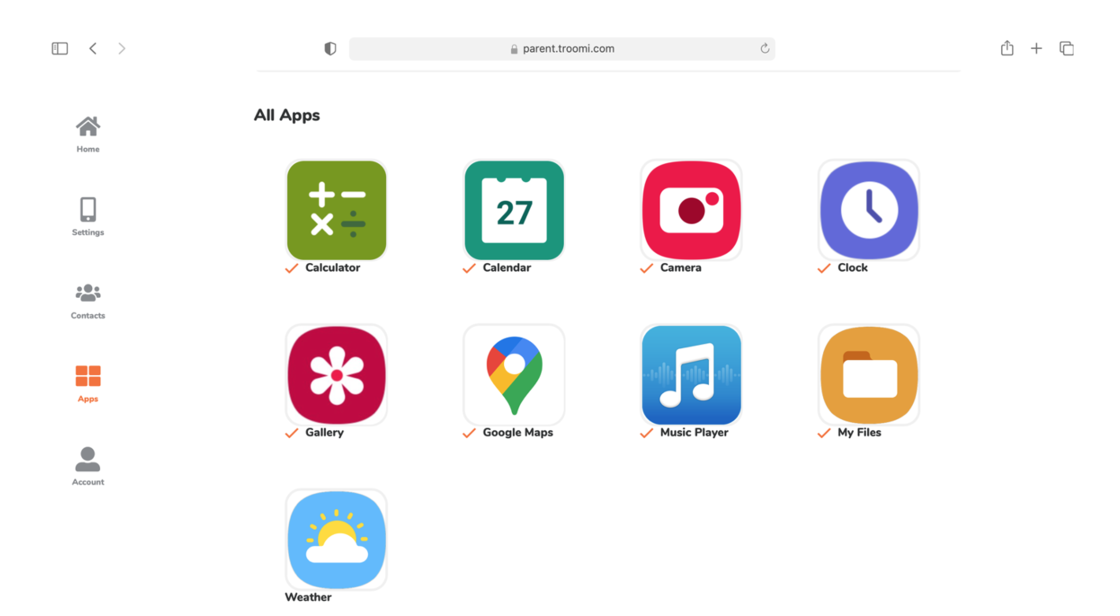 Step 2
On your Troomi phone, open the Google Maps app. You will be presented with a message that asks you to enable Google Play. Click the Settings button and the Turn On button at the bottom. Nothing will happen, it won't allow you to select it. Exit Settings.
Step 3
On the phone, reopen Google Maps. You will again see the message prompting you to enable Google Play. This time, just tap somewhere else on the screen, and the message will disappear. At this point, your maps app may work just fine. Test the app by entering an address or searching for a nearby location. If the app seems to be working, congratulations! However, if it does not work and you receive an error message that the app cannot connect to the Internet, continue to next step.
Step 4

On your computer, log into Google. You can do this through Gmail, if you have a Gmail account.
Once logged in, go to play.google.com. Make sure your gmail address matches your gmail address matches the e-mail address under parent.Troomi.com.
Step 5
On your computer, go to play.google.com. On the left, click Apps and find Google Maps. Open Google Maps. You will probably be notified that you have no phone registered to download Google Maps. But remain on this page for a couple of minutes. This seems to have helped some Troomi users get their maps app on their phone working by establishing some sort of connection with Google Play.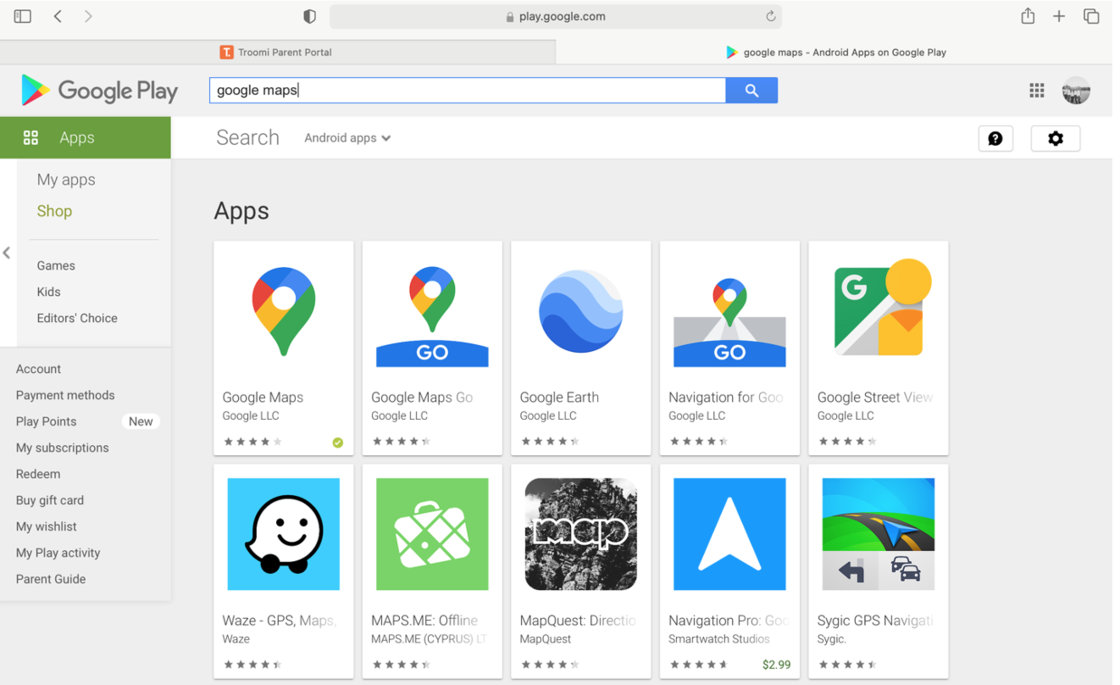 If You Have a Tablet
Alternatively, you can simply open up the Google Maps app on your iPad or other tablet, with your Troomi phone nearby for a few minutes. This appears to be another way that users have gotten their Troomi maps app to work.
If you have any questions, feel free to e-mail Mikaylah Lorenz at news@pcg.church.