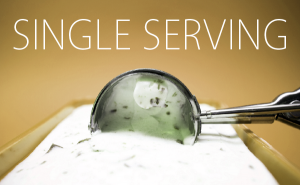 One of the most impactful moments in the book of Ruth is the strange instance where she had to uncover Boaz's feet and lie there (Ruth 3:1-8).
This is unlike anything in the Bible, yet it teaches a fundamental spiritual lesson. As Gerald Flurry explains in Ruth—Becoming the Bride of Christ, this depicts us as the Bride of Christ showing our spiritual Husband how much we want to marry Him. "She really had to go after Boaz," he wrote about Ruth. "Jesus Christ wants the same from us. … God is telling us here that we must really, really want this marriage! He wants us to show Him we want it. God wants to see how much we want it and treasure it!"
Of physical marriage, he continues: "If it's the right kind of marriage, you really want it. You yearn for the marriage. God is saying, How about my marriage to you? How much do you desire it?" A little later, the booklet states: "Look what our Husband went through for us! And now He wants to know what we'll go through for Him."
This makes the simple statement in 1 John 4:19 so profound: "We love him, because he first loved us." Though specifically about God the Father, this verse certainly applies to our Husband Jesus Christ too. In Galatians 2:20, Paul said Christ "loved me, and gave Himself for me."

We have the passion of a wife toward Christ, because He first loved us as our Husband.
Consider how much Christ wants this marriage. Consider His motivation, passion and commitment—His zeal and His drive. He proved these by so willingly sacrificing Himself as our Passover.
Herbert W. Armstrong wrote in The Missing Dimension in Sex that it is important for a wife to hear her husband express his love in words. This woman should feel uniquely special through his expression of passion. The Holy Bible is the Word of God, our Husband, in print. Let's consider His passion for this marriage, and take some physical lessons from this.
How the Bride Motivated His Sacrifice
Paul's admonition to husbands in Ephesians 5 is profound: "Husbands, love your wives, even as Christ also loved the church, and gave himself for it; That he might sanctify and cleanse it with the washing of water by the word, That he might present it to himself a glorious church, not having spot, or wrinkle, or any such thing; but that it should be holy and without blemish" (verses 25-27).
Christ loved the wife by giving Himself for her. Why? Of course, He wants a family—He died for the whole world (John 3:16)—but the emphasis in Ephesians 5 is about His love for the wife. In addition to having a huge Family, His motivating desire was for a "glorious" wife! As The God Family Vision points out, the supreme love in any family must be between the husband and wife.
Acts 20:28 also emphasizes Christ's sacrifice in the context of "the church of God, which he hath purchased with his own blood." Yes, He died for the world. But His death made this marriage possible.
In The Widow's Might—our musical production about the book of Ruth—I tried to embody this concept in a stanza that Boaz sings to Ruth: "So I will do all in my power / To rescue and redeem / There is no greater honor / No price is too extreme."
Grit, duty and even stubbornness can cause us to endure a lot of hardship, but nothing inspires that kind of endurance like desire and belief in a vision.
As members of God's Church, we all would do well to contemplate the drive of our Husband, as we prepare for this spiritual marriage. Even singles, especially single men, can learn lessons from Christ's example here.
John 14-17 demonstrate where Christ's mind was focused the night before His brutal death. John 14:1-3 describe His vision of a future with His disciples in the Holy City; John 16:33 shows He was concerned about their peace of mind. And in His famous prayer of John 17, He said: "I pray for them … which thou hast given me …" (verse 9). At that point, surely He meant more than just those dozen men who had just partaken of the Passover with Him. He knew them well; some of them had wives and children. He knew their families. He knew the small flock that would eventually receive the Holy Spirit several weeks later at Pentecost.
In verse 20, He said: "Neither pray I for these alone, but for them also which shall believe on me through their word." You were in that prayer—those who would be added to the Bride throughout the Church age! We were on His mind, and that helped keep our Husband motivated—pushing through the agony of what followed.
A stunning parallel passage is found in Isaiah 49: "Can a woman forget her sucking child, that she should not have compassion on the son of her womb? yea, they may forget, yet will I not forget thee. Behold, I have graven thee upon the palms of my hands; thy walls are continually before me" (verses 15-16). This is about being sons in God's Family, but verse 18 shows this is also in the context of us being the Bride.
Our booklet Isaiah's End-Time Vision states: "God has given the firstfruits the greatest calling He has to offer! Only they have the opportunity to be Christ's Bride." How special you are to God as the Bride of Christ! Would He easily forget us?
God says a mother might forget her own son, "yet will I not forget thee." Why? Because "I have graven you upon the palms of my hands." That word for graven means to cut into, hack, stamp violently or carve out.
Consider this! When Christ appeared after His resurrection, already having a Spirit body but manifesting Himself in visible flesh, His physical manifestation apparently carried a few scars from His sacrifice. It was obviously not in the same mangled-beyond-human-recognition form it was during His scourging and crucifixion, but He offered Thomas to see the holes in His hands and side, from the nails and spear. So the statement in Isaiah's account is astounding: How can I forget my Bride? It's like she's engraved in the palms of my hands! Those holes were a physical reminder of the price He had paid to make our marriage possible!
How This Works in the Physical Realm
Given all this, it is inspiring how God has designed men to be motivated to marry. This drive actually shapes how they pursue marriage and a wife. And God intended this drive to carry over into the marriage to preserve it. (Sadly, we live in a society where Satan's attacks on manhood are so rampant, in many men a lot of this drive has been lost.)

In Eden, the first man reacted strongly to woman's creation: "Therefore shall a man leave his father and his mother, and shall cleave unto his wife: and they shall be one flesh" (Genesis 2:24). That Adam knew enough to say that shows the extent to which God had already educated him about marriage and family. There is a drive that actually causes a man to leave parents to be with this woman.
As we grow out of childhood, God designed a certain awareness to enter along these lines. Mr. Armstrong wrote in The Missing Dimension in Sex: "A new awareness of the opposite sex is present. … The attraction of the other sex acts as a magnet. The girl dreams of her Prince Charming; desire is awakened in the boy to hold an attractive girl in his arms." Earlier in the book: "Man, utterly unlike animals, arrives at sexual maturity several years before he achieves mental, emotional and social maturity. Boys and girls are capable of becoming parents years before they are qualified for the responsibilities of parenthood."
Why would God put that kind of awareness in teenage boys? To motivate them! How? Well, it takes time to prepare for female companionship. It takes time to be able to provide for and love a woman. That means the boy needs a job, and that means he needs a mind and body capable of such responsibilities, so he needs education, which must start long before marriage.
Mr. Armstrong wrote that the reproductive system "serves to perpetuate, not the individual, but the race. But it also generates love and a desire to marry a certain one, and stimulates marital love to preserve the home and family" (ibid.). He makes the point that God created the sex drive, not as a temptation, but as a motivation to be properly channeled for godly use. As he wrote, it "generates love and a desire to marry a certain one" before marriage, and "stimulates marital love to preserve the home and family" after marriage.
"There be three things which are too wonderful for me, yea, four which I know not: The way of an eagle in the air; the way of a serpent upon a rock; the way of a ship in the midst of the sea; and the way of a man with a maid" (Proverbs 30:18-19). God designed a man to be driven to pursue a woman. If done properly, it's stunning—like watching an eagle soar on the wind, or a serpent traversing a rocky surface, or a ship borne on the sea.
As Mr. Armstrong suggested, this motivation impacts the way a man pursues marriage even before a specific person has entered. This shows itself in his approach to dating—for good or ill. He can approach it with enthusiasm, zeal and perseverance, which prepares him well for certain responsibilities in marriage. Other the other hand, if he doesn't put much thought or effort into dating, or is willing to give up on a girl rather easily, is that preparing him to be the best husband?
In the example of Ruth and Boaz, she showed her desire for marriage. But after that, there were some loose ends for Boaz to tie up, which apparently made Ruth a little nervous. But her mother-in-law, Naomi, knew the kind of man Boaz was—that he wouldn't give up easily. Naomi's advice: "Sit still, my daughter, until thou know how the matter will fall: for the man will not be in rest, until he have finished the thing this day" (Ruth 3:18). Boaz's motivation was, What must I do to marry this woman? I'm figuring this out today!
God designed the man in such a way to be driven to marry. As Mr. Armstrong wrote, that carries over into the marriage. "Sex appeal," as he called it, helps preserve the marriage. And in that regard the husband is generally the driving force. God designed him to be the instigator in expressing marital love, as Mr. Armstrong explains in The Missing Dimension in Sex. This too brings back to mind the spiritual principle of 1 John 4:19: "We love him, because he first loved us." The way God designed the physical marriage relationship, the man is the driving force, leading in passion and perseverance.
A man's drive and passion will carry over even into his childrearing. This is the kind of man who won't give up on his children or walk away when things get tough. As Nehemiah said to the leaders of his day: "… remember the Lord, which is great and terrible, and fight for your brethren, your sons, and your daughters, your wives, and your houses" (Nehemiah 4:14).
They fight for family not out of mere grit but because they "remember the Lord." And our Lord is the example we follow in His drive and passion.
A Wife Made Ready
Another remarkable thing about Christ's passion for His wife is found in the Song of Songs. Here His fervor, His loving words, are being expressed toward a wayward segment of His Bride. She's indifferent to Him, even adulterous, yet it depicts a Husband who won't give up on His wife!

"Thou hast ravished my heart, my sister, my spouse; thou hast ravished my heart with one of thine eyes, with one chain of thy neck" (Song of Songs 4:9). Ravished here means to hollow, wound or even take away one's heart!
For some in the Bride of Christ, they are led by His love back to repentance—realizing, "… his desire is toward me" (Song of Songs 7:10).
Christ's desire for His Wife is also described in Psalm 45—here describing a righteous segment of the Bride. "Hearken, O daughter, and consider, and incline thine ear; forget also thine own people, and thy father's house; So shall the king greatly desire thy beauty: for he is thy Lord; and worship thou him" (verses 10-11). Christ's desire is described with the Hebrew word meaning to crave, to wait longingly, or to sigh.
Isaiah 9:6-7 describe this desire, when it says (about God's ever-expanding Family): "the zeal of the Lord of hosts will perform this." In our Husband's case, His "zeal" (the Hebrew word for sexual ardor) leads to an ever-expanding Family, much like a physical husband's "zeal" often results in children!
Christ is ready for this marriage. He has proven it. What about us?
"Let us be glad and rejoice, and give honour to him: for the marriage of the Lamb is come, and his wife hath made herself ready" (Revelation 19:7).
The Lamb gave His life for us. He has been ready for millennia. He is lovingly leading us there; He will not give up. Here in Revelation 19 is a prophecy about a wife who finally is ready herself. She had her part in the preparation; Christ can't do all of it. She must yield and obey, thereby inspiring more passion in Him. But again, we love Him because He first loved us.
Look at His drive and passion. He has proven His commitment. It is engraved in the palms of His hands. And He did it to get us ready for this relationship. That is the drive of a Husband—leading His Bride.