EDMOND—Every day, Philadelphia Church of God members study the Holy Bible—at length, in depth and in detail for knowledge, correction, instruction and inspiration.
Herbert W. Armstrong set an example in studying the Bible, laboring at it with intensity throughout his life, starting with a six-month, night-and-day study as God began revealing its meaning to him. "In this in-depth study of the Bible, I had the use of all the biblical helps—concordances, Greek-English and Hebrew-English lexicons, commentaries, Bible dictionaries and religious encyclopedias," he wrote in Mystery of the Ages. "The latter three of these, I found, were the works of scholarly but carnal minds. In historical facts and matters of a material and physical nature, they give help in research, but in God's revelation of spiritual knowledge I found them of little help."
Pastor General Gerald Flurry has given similar cautions regarding proper use of Bible commentaries. With that in mind, if you'd like to learn more about historical context and physical details related to the revelation contained in the Bible and in PCG literature, you might like to reference a commentary. Of making Bible commentaries there is no end, but one way to narrow the field is to consider the list of commentaries Pastor General Gerald Flurry has used in his messages over the years. Notably, Mr. Flurry has said that Lange's Commentary on the Holy Scriptures is "by far" the "greatest commentary I've ever seen and studied." He said that the second-best, in some aspects, is the International Critical Commentary.
Below is the list: Many of these resources are available in various electronic formats.
Anchor Bible Commentary

The New Testament in the Original Greek (Westcott)

Soncino Books of the Bible

Return to PCG News in coming weeks for more handy articles and lists on Bible study, reading, gifting and other aspects of the God Family culture.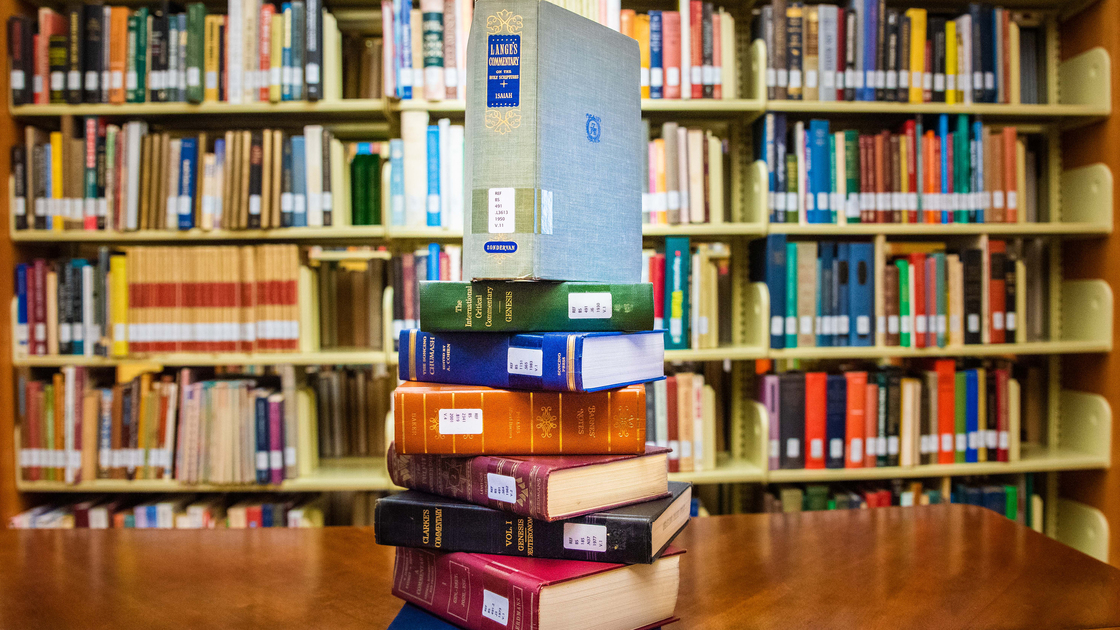 Credit: Mikaylah Lorenz