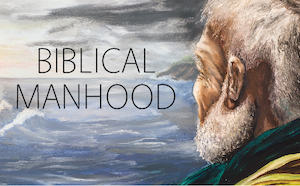 He is one of the hardest-working men in the Bible: the Apostle Paul.
Paul never forgot the fact that he had persecuted God's people. He felt extremely privileged to be a minister of God. He knew he didn't deserve that office. He was grateful for the grace God had shown him and wanted to prove to God that it hadn't been given him in vain. So what did he do?
He worked his tail off.
"For I am the least of the apostles, that am not meet to be called an apostle, because I persecuted the church of God. But by the grace of God I am what I am: and his grace which was bestowed upon me was not in vain; but I laboured more abundantly than they all: yet not I, but the grace of God which was with me" (1 Corinthians 15:9-10). Paul was determined to use God's power to be the greatest success he could be in the office God had given him.
A man like Paul doesn't say "I labored more abundantly than they all" and not really mean it.
In 1 Corinthians 9:16, he said he worked hard because that was his duty— his obligation before God to fulfill his calling. He felt a real weight on him, in a sense. And as you read in verses 19-22, because of that, he looked for every possible means to do his job better!
Strive to think of your jobs and responsibilities this way. Constantly look for ways to be more efficient, more effective—to better fulfill your duties as a godly man. That applies in your role as a worker and provider, as a husband and father, and as a contributing member of the Body of Christ.
Have you hit a plateau in your personal spiritual life? Be honest: Do your actions indicate that you are satisfied where you are? You cannot do that and attain the Kingdom of God! You must be constantly driving yourself toward perfection (Matthew 5:48).
"Know ye not that they which run in a race run all, but one receiveth the prize? So run, that ye may obtain," Paul continued (1 Corinthians 9:24). Don't just run—run to win! Don't be satisfied. Don't pat yourself on the back for simply crossing the finish line. Run as if everything depended on your crossing that line first.
Paul isn't talking about having a competitive attitude, trying to beat out others. He is talking about putting in the same effort, determination and drive that a champion puts in!
"Every athlete exercises self-control in all things. They do it to receive a perishable wreath, but we an imperishable. Well, I do not run aimlessly, I do not box as one beating the air; but I pommel my body and subdue it, lest after preaching to others I myself should be disqualified" (verses 25-27; Revised Standard Version). Yes, Paul toiled—driving and prodding himself to make sure he would cross that finish line as a spiritual success.
Our human nature shies away from hard work. This world is full of people who only do the minimum. They even tend to criticize those who work hard, because that exposes their own lethargy. A godly man accepts that criticism and continues to work "heartily, as to the Lord, and not unto men; Knowing that of the Lord ye shall receive the reward of the inheritance: for ye serve the Lord Christ" (Colossians 3:23-24).
Paul was acutely aware of how much fruit he was producing in his life. He viewed his efforts in terms of the number of people reached, the number of lives saved, and the amount of spiritual growth God was effecting in him personally.
In Hebrews 6:7-8, Paul develops the analogy of God being like a farmer, watering and tending the land in order to yield fruit. But God is like any farmer: If the work He invests gets no results, then "it is worthless and near to being cursed; its end is to be burned" (verse 8; rsv).
God has put a lot of work into you. He has showered you with rain—a lot of instruction and revelation. He has provided you with robust examples of godly, masculine leaders to follow. He gives you what you need to succeed. And He expects a good crop from you.
Now, you need to put a prod on yourself to truly yield yourself to Him so you can grow and produce fruit! On your job, in your congregation, in your marriage, in rearing your children, in your study and prayer, in your thought life—work hard to be as fruitful as possible!
You can be sure that as you do so, God will reward that (verse 10). He notices. He is pleased with effort. He will respond by answering fervent prayers. If you really have a mind to work, He will open doors of opportunity for you. If you work to further God's ambitions and will in all arenas of your life, He will bless you for that.
This hard-working apostle's advice continues: "And we desire that every one of you do shew the same diligence to the full assurance of hope unto the end: That ye be not slothful …" (verses 11-12). Don't be slothful—lazy or sluggish. Be diligent. Keep driving yourself, right to the end. You have done well today—now show that same diligence tomorrow and the next day. If you start to run out of energy, ask God for more—because it's only through that diligence that you can have the full assurance of hope! You're only going to inherit the Kingdom of God if you work your tail off!
Paul concludes verse 12 by encouraging us to study and follow the examples of those who have made it. Look at Abraham, Moses and David. Look at Paul. Look at Mr. Armstrong. These men weren't slothful. They drove themselves to be industrious, hard workers.
Paul assures us that God is "a rewarder of them that diligently seek him" (Hebrews 11:6). If you are not seeking God diligently, you need to start. If you think it's too hard, evaluate your life and start cutting out whatever is getting in your way.
Paul eliminated anything that would interfere with doing God's will in his life. He encourages us to "lay aside every weight, and the sin which doth so easily beset us," so we can focus more intently on the task at hand, the race before us (Hebrews 12:1).
Do you need to devote more time to what's truly important? Then ask yourself: What do you have to cut out of your life?
Read Paul's advice in 1 Timothy 6:6-11. There he says, don't let this world's distractions pull you off course. You don't need that stuff—it's all dust. Paul advocates taking radical action: Flee those things—run away from and escape them! Then follow after the things of God: pursue them—press forward! This takes dynamic, robust, purposeful, driving work.
If you are being chased by a grizzly bear, you won't flee in a halfhearted way. You will run like an Olympian!
If you're trying to catch the guy ahead of you in a race, knowing that if you win, you will receive a million-dollar prize, you won't pursue him with 90 percent of your effort. You will run with everything you have!
"Fight the good fight of faith," Paul concludes, "lay hold on eternal life" (verse 12). Yes, men: You have the opportunity and the power to lay hold on eternal life! It won't simply be handed to you—you have to lay hold on it!
That is not easy to do. We have to do it again every day, day after day after day. That is a challenge. In fact, it's a fight. But it's a good fight.
If we follow Paul's example, driving ourselves to work hard in all God gives us to do, then in the end, we will be able to say, like him in 2 Timothy 4:7-8: "I have fought a good fight, I have finished my course, I have kept the faith: Henceforth there is laid up for me a crown of righteousness, which the Lord, the righteous judge, shall give me at that day."