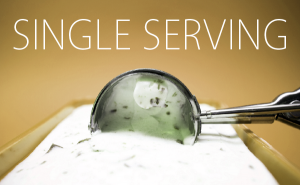 I have just entered into my 20th year in God's Church. And over the years, I had gotten into the habit of not dating—simply because there were no single women in my congregation. For well over a decade, there were no dating opportunities and so I just "got used" to the idea that dating wasn't for me.
Over time, God does of course add to the congregation. In my case, a few ladies were added to the congregation—although when they first came in they were not single, having had unconverted spouses outside the Church. However, through various circumstances, they did become single. And recently, another single lady came into my congregation having transferred from another Church area.
But I was still plodding along just as I always had. Not dating. I didn't do it deliberately—it was just my habit. And although we were hearing more and more messages about dating, and we were attending singles Bible studies, somehow it still didn't click with me enough to act.
Then, something happened.
On the recent turnabout weekend, I was invited on a double date by two of the ladies in my congregation. I can't even begin to describe what a wonderful evening this was. These two ladies were amazing—the conversation was inspiring, the fellowship just wonderful. And I saw service on another level. It opened my eyes to what dating could be.
A few weeks later, I asked a lady to be my Sabbath date—my first Sabbath date, as it turns out. And to make it more meaningful, it was on one of God's holy days. As I contemplated this date, I had two goals in mind (among several) which were a) to make my date feel special, and b) to make my date feel safe. But as it turns out, my date actually made me feel these things. My first Sabbath date was a real highlight, and it made the day extra special. I really thanked her for that.
Since then I have already organized a few more dates over the coming weeks with some of the other single ladies in the congregation: group dates, double dates and one-on-one dates. I'm now looking forward to each one, as every lady is unique and different.
I've become more aware now that God uses dating (and serving) opportunities to add color to our lives and character. My black-and-white thinking is starting to emerge in full color, through the fellowship, conversation, perspective and experiences of my sisters in Christ. God is starting to "color in" those black-and-white pages of my mind through them. I pray that I can inspire them the way they have been inspiring me.
I've heard some of my fellow singles say things like "I'm too old for all that dating thing" or, "I'm OK, I've learned how to survive without men/women in my life." But I think to myself, Really? God doesn't just want us to "survive"—He wants us to thrive!
I can't wait for the day that Christ returns, and in that day, all of us—male and female, brothers and sisters, singles and marrieds—can all have our minds transformed into full technicolor, high-definition, 3-D character.